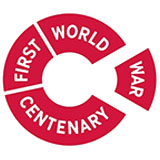 HPower Group was contracted by The Department for Culture, Media and Sport to produce the key official UK event to commemorate the centenary of the start of the First World War. BBC Events broadcast live from the site in a two-hour programme. Actors, choirs, and speakers from both Germany and Great Britain were brought together in a moving commemoration which was attended by members of the British and Belgian Royal Families, the British and Belgian Prime Ministers and the German and Irish Presidents along with other dignitaries. Total readership and viewing figures for the event world-wide were in the many millions. HPower Group provided creative input, production, site management, technical management, logistics including security and transport, media management and Guest and VIP management.
Venue: The CWGC Cemetery, St Symphorien, Mons, Belgium
Stakeholders: The Department for Culture, Media and Sport, The Foreign and Commonwealth Office, The Commonwealth War Graves Commission
This event took place at the St Symphorien Cemetery near Mons. One of the most beautiful CWGC cemeteries, it is shared by German and Allied Forces. It is a small and remote site which required careful management on all levels.