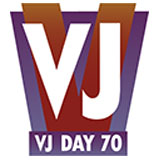 The HPower Group was appointed by the Royal British Legion to assist in the organisation of the VJ Day Commemoration event which included a Drumhead Service on Horse Guards Parade, a Veterans Parade down Whitehall and lunch in Westminster Abbey Gardens. HPower provided the infrastructure for the Drumhead service and organised the lunch. All of the accreditation for the Veterans and contractors was put through the HPower accreditation system.
Venue: Horse Guards Parade and Westminster Abbey Gardens
Stakeholders: Ministry of Defence, Cabinet Office, The Department for Culture, Media and Sport, The Royal British Legion, The Royal Parks, BBC TV
Attended by The Duke and Duchess of Cornwall, this event was a fitting celebration of the 70th anniversary of VJ day. HPower is always aware of the different requirements of its different audiences – the number of Veterans on this day needed to be kept at the forefront of planning.