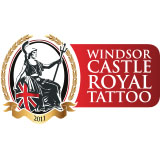 A night-time event involving all three Armed Services in a theatrical 90-minute show which ran for four years from 2008 to 2011. Project delivery included script writing (approved by MOD), creating the show element, military liaison (UK/International), running the night-time event in parallel with the Royal Windsor Horse Show (the daytime activity), facility management, transport plans, security, marketing, sales and budget management. It achieved national television coverage on BBC TV and subsequently ITV.
Venue: Windsor, UK
Stakeholders: MOD (Client), Royal Household, Police, TV (BBC and ITV)
An event that captured the mood of the nation whilst British service personnel were engaged in combat in Afghanistan. HPower owned and took the risk on these Shows that delivered a strong impact for the audience and for the Ministry of Defence.