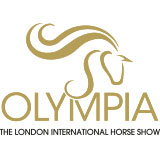 One of the most popular indoor international horse shows in the world, which attracted more than 85,000 visitors in 2017. Olympia combines elite competition (Jumping, Dressage and Driving World Cups) with entertainment delivered in a theatrical environment. HPower manages the entire project including the marketing, ticketing, sales, operations, creativity and production, VIP hosting, facilities to deliver 30 hours of live and delayed-live TV coverage and competition management. Our remit, on behalf of Clarion (who owns the event), is to produce the most successful international equestrian sporting event and entertainment in the UK.
Venue: Olympia Exhibition Centre, London
Stakeholders: Clarion Events Ltd, Federation Equestrian Internationale, British Equestrian Federation, Olympia Exhibition Halls, BBC Sport.
The most important, exciting and entertaining equestrian event in the UK. More than 90,000 visitors come to this Show every year and they keep coming back.
You might also be interested in…