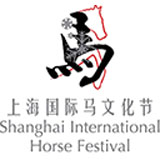 HPower was tasked by the client to produce a world-class multi-use sporting and exhibition venue on the Bund in Shanghai for the first time in December 2013. This included the management of the successful launch event, The Shanghai International Horse Festival, for which HPower provided creativity and production, media and competition management.
Venue: The Bund, Shanghai, China
Stakeholders: The Chinese Equestrian Federation, The Chinese Government, Equex China
HPower was challenged with running one of the first international Show Jumping competitions in China. The result created a footprint to continue and build the sport in the nation.