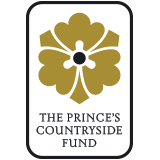 HPower Group worked pro-bono for The Prince's Countryside Fund to design, produce and manage a fitting celebration of his 70th birthday at the Royal Cornwall Show. More than 50 charities that the Prince is close to were involved in the main arena in a parade of many different elements including horses, livestock, music and dance.
Venue: Royal Cornwall Showground, Wadebridge, Cornwall
Stakeholders: The Prince's Countryside Fund, The Royal Cornwall Show, numerous charities
Organising the charities to give their time free of charge and be at the right place at the right time was one of the challenges of this very enjoyable brief.