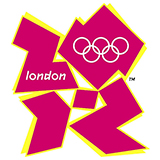 HPower was involved from the outset of the London 2012 Olympics. Our team was asked to provide a feasibility study for the equestrian venue. Ultimately Greenwich Park was chosen, whilst not the easiest venue to develop and manage it was placed centrally in London and became iconic.
Venue: Equestrian Centre, Greenwich Park, Olympic Games, London 2012
Stakeholders: London Organising Committee of the Olympic and Paralympic Games (LOCOG), Greenwich Park, GLC
A tremendous project with which to be involved, the Equestrian events at London 2012 took place at Greenwich Park and culminated in Great Britain becoming the most successful equestrian team with five medals.