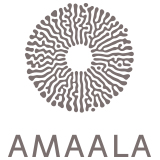 HPower has worked with AMAALA from 2017 to 2020 in helping them to develop their plans for this luxury tourism project on Saudi Arabia's northwestern coast of the Red Sea. HPower's specific role was to develop the equestrian sporting element of the resort both in terms of venue design and management, along with sports management.
In addition HPower was the lead Project Co-Ordinator for the Oasis Resort which is a separate temporary venue to promote AMAALA during its build period.
Venue: AMAALA Resort, Red Sea, Oasis Temporary Resort, Red Sea
Stakeholders: Public Investment Fund of Saudi Arabia
Many years in the planning, the Amaala Resort on Saudi Arabia's northeast Red Sea coast is turning a barren desert into a luxury resort. HPower was tasked with planning, creating and managing the entire spectrum of equestrian entertainment and experience.