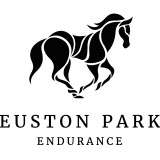 Our volunteering programme for Euston Park Endurance 2019 is now Open!
We are looking for volunteers to come and help us at this year's Euston Park Endurance events.  
Our volunteers are important to us – they are often the first face that the public see – and we strive to make their role at Euston Park Endurance as enjoyable for them as possible.
All applicants must be at least 18 years of age. We ask our volunteers to help at a number of positions across the events.
To apply to be a Euston Park Endurance volunteer, please fill out the application form below and we will be in contact.